Do You Have A Lighting Project We Can Help With?
Specialists In Commercial & Industrial Lighting
AYANIE Lighting is a full-service LED lighting company that offers you the best supplies and services. Here, you will find everything you need to upgrade your commercial or industrial lighting to a more cost-effective and modernized look.
Products
At AYANIE, we manufacture a wide range of superior-quality, durable, robust, stylish, and energy efficient LED products for all commercial and industrial facilities.
SUITS YOUR NEEDS
All our high-quality LED products and services have been tailored to meet your industrial lighting needs and requirements. AYANIE Lighting has everything you're looking for.
Replacements
We also offer replacement and retrofitting services. AYANIE Lighting helps you to switch to a brighter and more pocket-friendly industrial lighting option for your warehouses.
SUPER AFFORDABLE
The best part is that you don't have to drain all your finances into commercial lighting anymore! AYANIE LED Lights are very affordable. Get your FREE quote now!
Experience
AYANIE Lighting has been in the LED Lighting Industry for quite some time now. Our working and service delivery experience remains peerless and of the highest quality.
UPGRADE FACILITY
Would you like to upgrade your industrial or commercial lighting? If so, we have everything you need – the best and latest LED Light products, sharp skills, workforce & time.
Solutions
All our high-quality LED products and services have been tailored to meet your lighting requirements and needs. AYANIE Lighting has everything you're looking for.
SAVE YOU MONEY
Our quality LED Lighting products are specially designed to last longer while using less power hence saving you up to 70% in energy consumption and maintenance costs.
Explore Recent Products
Check out our extensive collection of LED products here. This list features the best industrial LED lighting merchandises and even latest releases to the market
Our Core Values
At AYANIE Lighting, we are committed to serving you in the best way possible. And that's why all our products, services, work activities and staff members are guided by our core values.
Our Warehouse Owners Say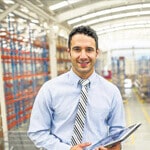 "For a long time, we relied on metal halides which consumed a lot of power and needed replacing constantly. However, AYANIE helped us to upgrade our warehouse to LED lighting. Our new LED lights are now long-lasting and are helping us to save a lot of money."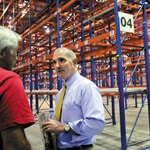 "AYANIE Light helped us to reduce the energy consumption in our warehouse and improve the quality of lighting. We have saved a lot of money on the power bills and our employees are loving the new LED lights"
Latest News
Stay up to date with the current news, industry trends, lighting tips, awesome ideas and so much more about commercial and industrial lighting. Here are our top stories:
As a lights alternative for residential as well as business spaces, LED led panel light PANELS are way popular these days. Developed with low weight aluminum & poly carbonate frames as well as offering brightest
Trusted Partners
To guarantee the best service, we work with various leading companies and organizations in the Commercial and industrial lighting
Experience More Brightness For Less!
Tired of spending more on your standard dim lighting? If so, then it's time to UPGRADE your industrial space's lighting to LED. AYANIE has the best industrial and commercial LED lighting quotes just for you.
Only takes a few seconds!